About Thane
Thane Direct ranks among the leading direct response and retail marketers in the world.
Thane Direct has created highly successful brands in such diverse product categories as health and beauty, fitness, weight loss, kitchen/house wares, entertainment, self-improvement and pet care. Thane Direct's global marketing and distribution operations extend across all continents, and its products are sold in over 100 countries worldwide. As a result of its vast success in product development and consumer marketing, the company attracts product owners throughout the world who turn to Thane Direct as their exclusive marketing ally.
This means we are able to offer our customers the most unique, innovative, and highest quality products available anywhere. In fact, we're so confident in the quality of our products, we offer a full 30 day money back guarantee on all items purchased on this web site. Throughout its history, Thane Direct has built an industry-wide reputation for integrity, creativity and innovativeness. Thane is recognized as a leading company by the direct marketing industry, as well as throughout many other industries.
In 2016, Amir Tukulj, CEO at Thane Direct, was named Electronic Retailing Association Marketer of the year - Click to read more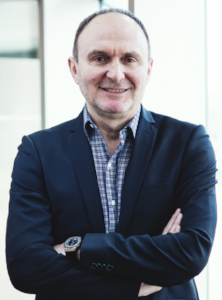 ERA announced that Amir Tukulj, CEO of Thane Direct, as recipient of the 2016 Marketer of the Year award. This award recognizes an executive or company that has clearly shown outstanding success over the past year. Thane and Tukulj will be honored during the 2016 ERA Moxie Awards Gala to be held Thursday, September 15 in conjunction with the 2016 ERA D2C Convention at the Wynn Hotel in Las Vegas.
As CEO of global direct response leader Thane Direct, Tukulj presides over the company's worldwide operations. Respected industry-wide for his pioneering achievements in helping establish the worldwide presence of direct response throughout the international marketplace, Tukulj was named CEO in July 2005 after joining the company to spearhead the establishment of its international distribution division in 1997.
Prior to joining Thane, Tukulj was among a small group of elite executives who helped bring direct response marketing to the global marketplace. As a senior executive with Canada-based Interwood Marketing, he traveled the world to introduce products that had achieved direct marketing success in the U.S. to regions throughout the world—at the same time playing a significant role in establishing the infrastructure for direct marketing in each international territory.
His mandate with Thane Direct was to grow the company's non-U.S. business, a responsibility he fulfilled with unprecedented and unparalleled success. In 2006, Tukulj demonstrated the crucial importance of the international market to Thane Direct, laying the groundwork for the company's transformation from a U.S. company with an international division to an international company with a U.S. division.
Tukulj brought to Thane—and to the industry at large—unmatched expertise in the intricacies of the markets and the mentality of the international distributor. He led the direct marketing industry in underscoring the international marketplace as a major revenue generator, rather than an afterthought to the U.S. market. In so doing, Tukulj has propelled Thane Direct into the industry's dominant partner to product owners seeking effective global distribution for their brands.
Under his guidance, Thane has burgeoned into a global leader in the multichannel direct marketing of consumer products with a powerful presence in the fitness, health & beauty, and housewares product categories. Tukulj and his senior management team have built a distribution network that encompasses more than 100 countries worldwide. He launched Thane wholly-owned subsidiaries throughout the world's key markets, creating vertically integrated operations that covered the U.S., Canada, Mexico, the UK, Germany, Middle East, and Australia.
Thane has been a private equity-owned company since 1999. Recently, Tukulj engineered a successful management buyout and together with his management team are the company's controlling shareholders.
"It is with tremendous pleasure that ERA announces Amir Tukulj as 2016 Marketer of the Year. Amir has devoted his entire adult life towards expanding his company—and the entire direct response industry—across the worldwide marketplace. Amir's dedication and hard work is evident in every corner of the world where you find direct response thriving. From building one of our industry's most prolific stable of proprietary direct response brands to representing the global distribution of Thane's numerous high-profile product owner client, Amir Tukulj and his company serve our association as outstanding members, and our industry as pioneering leaders," said Chris Reinmuth, President of the Electronic Retailing Association.