Trying to shed a few pounds? Not seeing results? It's time to focus on what's in your fridge. Fitness isn't just about how much you exercise, it's about what you eat too.
Curbing your calories could lead to a more well-balanced diet. We've put together a selection of low-calorie recipes that you can rustle up in 15 minutes. Each one has a healthy mix of proteins, fats and carbs to fuel your daily activities. Best of all, we have the perfect pans to cook them in: the FlavorStone Diamond.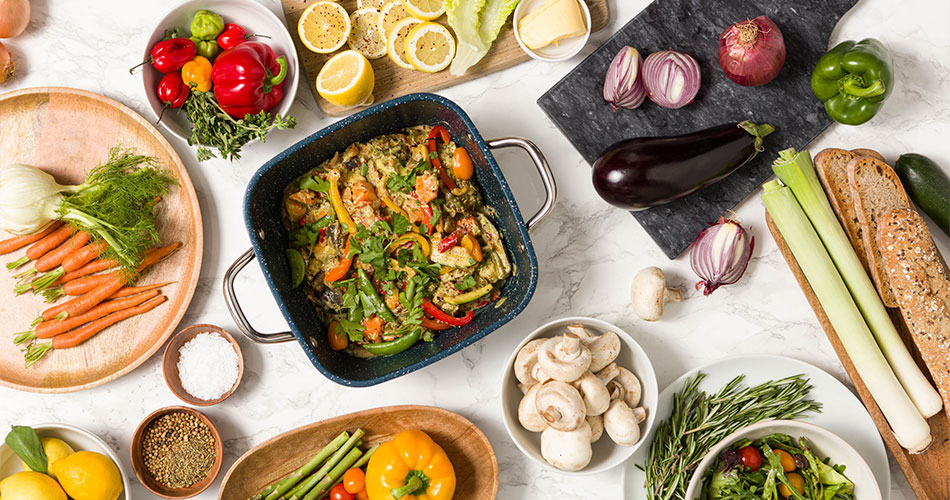 "The Pan That Can" is much larger than most frying pans (25% to be precise), so it can cook all kinds of foods at the same time. It has a diamond infused surface, which means it's stronger too. Use it on your gas, induction, electric or ceramic hobs – even place it in your oven if you need to. And because it's a non-stick pan, you don't need to use unhealthy oils or fats.
Try these low-calorie recipes in your

 

FlavorStone Diamond Pan:

Shop for the FlavorStone Diamond today.